Scopello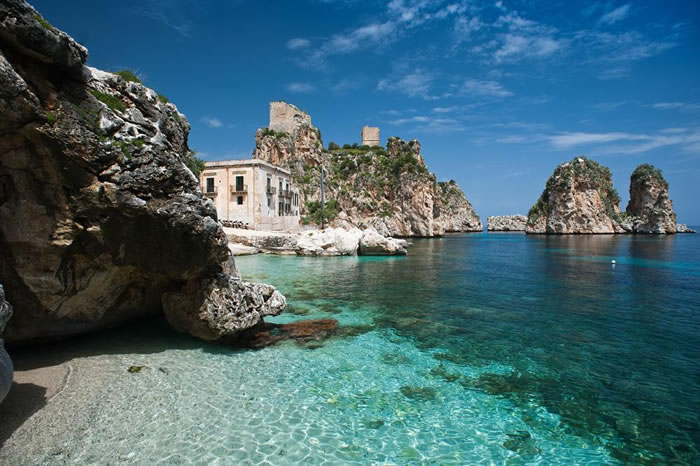 Panoramic tour and stop in beautiful bays with sweeping views of the famous Faraglioni. (About 2 hours)

From the small village of Scopello, which is developed around a baglio (agglomeration quadrangular walled, containing a spring and a hot-water trough in the center of the estate, where they carried out the agricultural and pastoral farm work) is You can begin a wide-ranging journey, visiting the old trap, or a tour of the many producers of ceramics.
Or leave for the beautiful and unspoilt nature reserve Zingaro: small paths strategically designed on the cliffs, down to the sea or climb up the mountains, giving us one of the most intact Mediterranean scenarios that have remained.
If you are lucky, and if we respect the sacred silence that you breathe, you can admire: peregrine falcons, Bonelli´s eagles, buzzards, kestrels, red kites, in an environment rich in endemic and rare plants that make the reserve a true oasis of biodiversity, which is the absolute queen saw palmetto - symbol of the reserve - which arises in every corner of the park and ravine.
The fatigue of the walk is amply rewarded by a natural show of absolute beauty, and a refreshing bath in the clear and pristine beaches of the reserve.
---
Departure from
Trapani
€ 30,00 a persona(Tariffa minima € 120,00)
Departure from
San Vito lo Capo
€ 30,00 a persona(Tariffa minima € 120,00)

---
---